Winter Sport Solutions is a family run organization. We are proud to offer an amazing ski and snowboard equipment for a fraction of the price.
We are the largest winter equipment reseller in Midwest!
We love winter sports and we are passing this passion to you. Save money and put your family on the slopes.
We always help to match the equipment to your personal needs. If you are not familiar with matching equipment please contact us and we will point you to the right equipment.
Our goal is to provide a great inventory for a fraction of the retail store price. Enjoy shopping.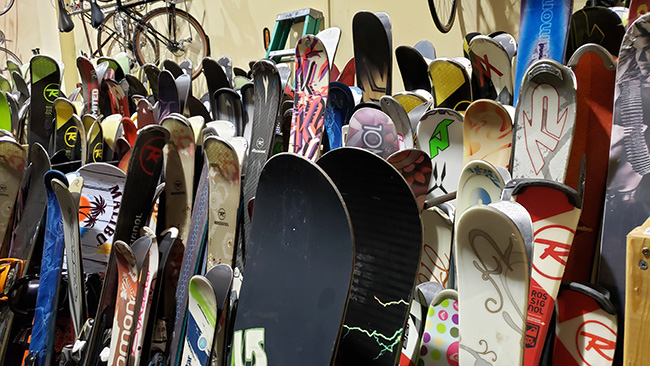 Right now we have inventory of 900 items available for purchase.
Downhill Skis, Snowboards, Ski and Snowboard Boots and some accessories.
The equipment is available to see at our warehouse in Grayslake or in our stores on Ebay or SidelineSwap.
In addition, we purchase preowned equipment. So contact us and send us the info what you have for sale and we can send you an offer.
Visit Us (by appointment)
1099 N. Corporate Circle
Unit E
Grayslake, IL 60030
call: 224-541-4045
Our Special - Ski/Snowboard Hand Waxing and Edge Sharpening $39
In addition to our inventory we provide some services:
OUR SSPECIAL – $39 FOR WAX AND SHARPENNING
We wax skis:
all kinds of wax types, depending on your needs
hand applied hot wax only
buffed and polished finish
We sharpen edges:
we sharpen edges depending of you ski or snowboarding style
removing rust
We fix bases (ptex) – Cost depends of a damage